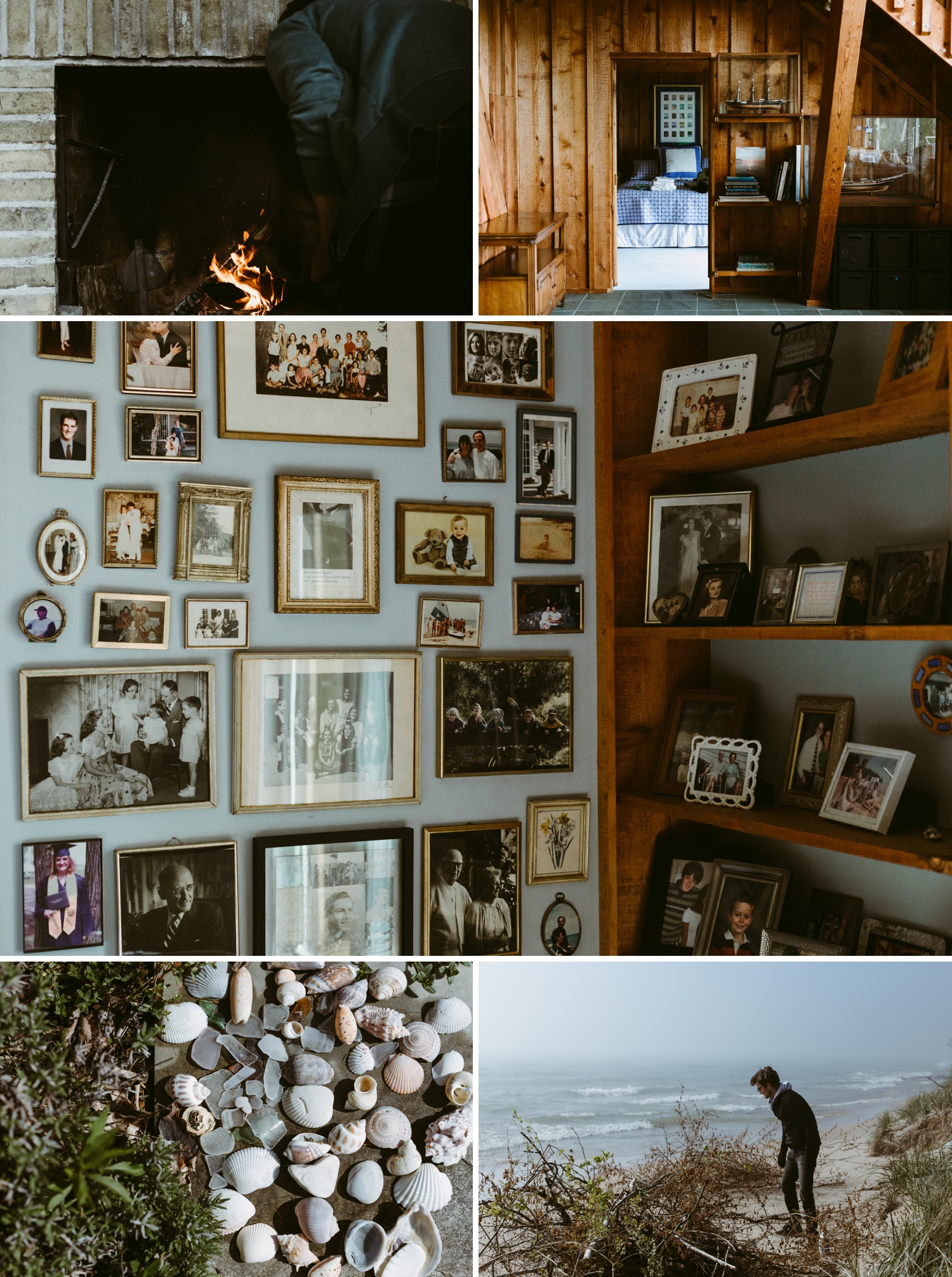 Every time we visit the a-frame home Cody's grandfather "Paw Paw" built on the shores of Lake Michigan, I leave feeling relaxed and creatively energized. This weekend was no different. Maybe it's the sound of the waves, old family photos covering the walls, or the Sherer family history of architects, artists and designers.
We arrived Saturday morning after a couple coffeeshop stops for straight-out-of-the-oven muffins (thanks Sophia's) and later, coffee. I'm always amazed at the quickly changing landscape on the drive: from urban Milwaukee, to farm fields, to forest, to seaside scenery in a matter of minutes.
After a little bit of cleaning to get the house ready for the summer, we cozied up by the fireplace and watched puddles form and waves crash outside. We woke the next day to hazy, low-hanging clouds, but they quickly burned off as the sun rose giving us an unexpected day of beach frolicking.
Driving inland and away from the calming blue waters of Lake Michigan is always a bit sad, but more visits to On The Rocks are already planned for the coming summer days. Until then.